Sony Interactive Entertainment has begun rolling out a new beta of system software for PlayStation 5 which adds support for HDMI devices with Dolby Atmos, support for M.2 SSDs with a maximum capacity of eight terabytes (an increase from the previous limit of four terabytes), new social features, and much more.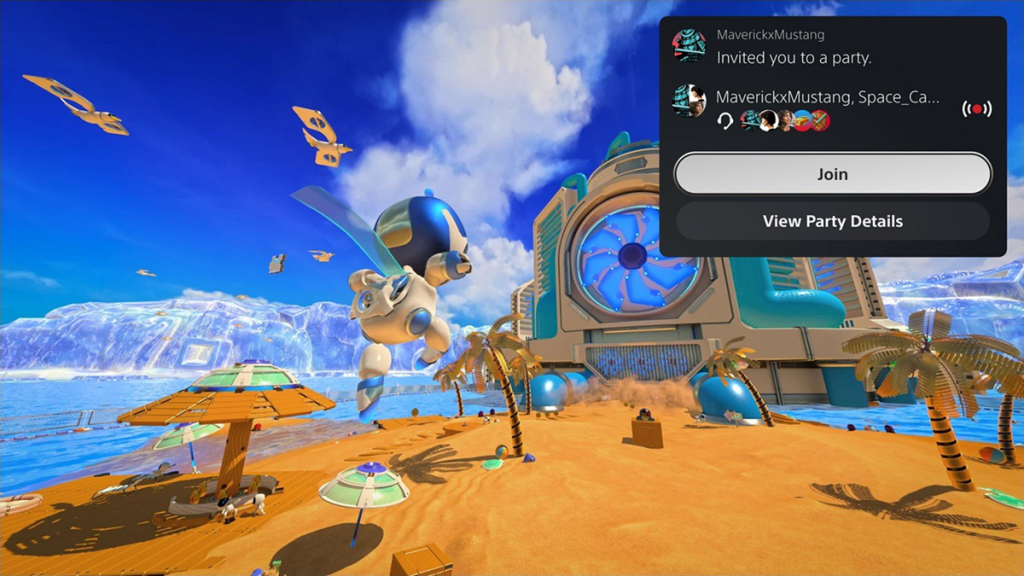 Access to the beta will be limited to invited participants in select countries, but a full launch is planned for later in 2023. Users selected to participate in the beta will receive an email invitation to download the beta today. Below are the details of the new features included.
New Accessibility Features:
Use a Second Controller for Assistance: It is now possible to assign a second controller to an account as an assist controller, allowing you to use two controllers to operate the PlayStation 5 console as if you were using a single controller. This feature introduces a new way to enjoy games collaboratively with others or help a friend or child overcome a particularly challenging section in a game. To use an assistive driver, go to (Settings) > (Accessibility) > (Controllers) > (Use Second Driver for Assistance), and then turn on (Use Assistive Driver). This feature can be used when the primary controller is a DualSense, DualSense Edge, or a third-party wireless controller compatible with PlayStation 5.
System Experience Improvements:
Haptic Response in the System Interface: You now have the option to activate haptic feedback effects when navigating on your PlayStation 5 using the DualSense controller, DualSense Edge, or the PlayStation VR2 Sense controller. When enabled, system sound effects for certain events will also be physically reflected through haptic feedback, such as changing focus, reaching the end limit of a scrollable section, checking a box or receiving a notification, or starting a game . This optional feature enhances immersion and is particularly useful for players with some level of visual or hearing impairment, who appreciate additional feedback in their interactions. To activate this feature, go to (Settings) > (Accessibility) > (Controllers), and then turn on (Haptic Feedback During Console Navigation).
With these exciting improvements to the PS5 system software, Sony continues to demonstrate its commitment to providing an increasingly accessible and enriching gaming experience for all users. Beta participants will have the opportunity to test these new features and provide valuable feedback to help further polish and improve the PlayStation 5 experience. With a full launch scheduled for later in 2023, PS5 users around the world They will be able to benefit from these features and make their gaming experience more personalized and satisfying.
Fountain: Gematsu